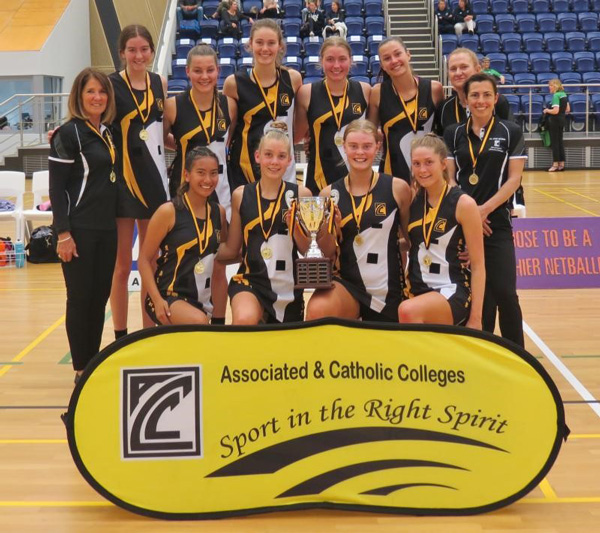 Year 12 student Riley Culnane was named captain for the second year in a row in the ACC Girls All Stars Netball Team for 2018.
Year 11 student Brooke Gibson also joined the team of ten players, who represented Associated and Catholic Colleges of WA on Sunday in an exhibition match against the combined government schools team (SSWA), as curtain raiser to the WA Netball League Grand Finals.
It was an outstanding match held at the State Netball Centre, with Riley captaining the ACC All Stars to their second consecutive win against SSWA. The girls were focused from the start, maintaining their lead throughout the game with a final winning score of 42-21.