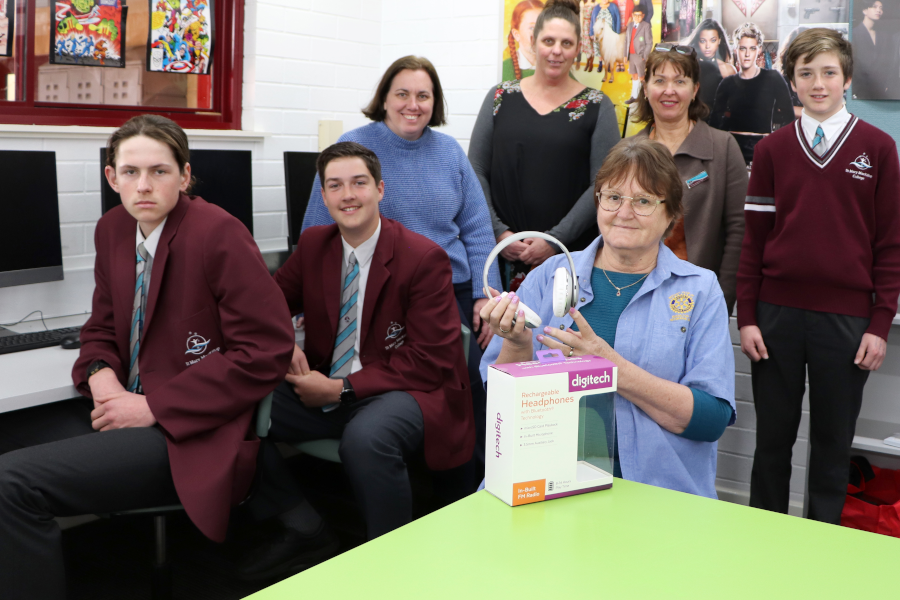 Students and staff at the College have teamed up with the local Rotary Club on a project aimed at using music therapy to improve the lives of Busselton's dementia patients.
Studies have shown that favourite tunes can stimulate memory, calm the mind and spark conversation. Ms Tamara Clark and other staff members recognised the benefits of a music therapy project for dementia patients being implemented by Rotary clubs around Australia, using specially designed headsets with music stored digitally and set up for each person.
Staff and students came together early in the year to raise funds for implementing this project locally, with the help of the Rotary Club of Busselton Geographe Bay.
"It's a great experience for students to be involved in the whole process," said Ms Clark, "from raising funds for purchasing the headsets to uploading the music onto each device. They also gain some awareness of the impact of dementia and the benefits that music can bring for both the elderly and their families."
Families and a friends of dementia patients help to organise a selection of music and songs, based on knowledge of the patient's musical preferences. The students then download the music onto each headset, ready to distribute to dementia patients in Busselton's aged care facilities.
"It's become a unique opportunity for the school to connect with this part of the local community during these difficult times."