Canteen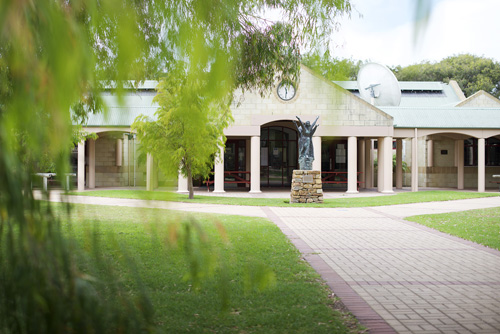 The aim of our Canteen is to provide a good value, nutritious food service to the College community, whilst promoting healthy food and good eating habits.
Download our Primary Campus and  Secondary Campus menus.
Primary Campus orders only can be made online via www.quickcliq.com.au.
Both Primary and Secondary campus canteens rely on parent helpers on a daily rostered basis as an integral part of the canteen's operation. If you are able to assist in the canteen weekly, fortnightly or once a term, please complete the Canteen Help Form and return to the College.
Daily Specials
Monday:               23 Sept      Cottage Pie GF $6
Tuesday:              24 Sept      Lamb Rogan Josh with rice GF DF $6
Wednesday:        25 Sept      Chicken Parmigiana & seasoned wedges $6
Thursday:            26 Sept      Sushi: chicken or vegetable $5
Friday:                 27 Sept      Caesar Salad GF $5
Daily Specials are available to order online for Primary Campus.  Secondary students are to order at the Canteen prior to 9am