Information Technology (BYOD)
Bring Your Own Device (BYOD)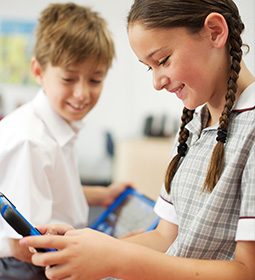 Personal information technology devices have become an integral part of education at St Mary MacKillop College, just like pens, paper and textbooks. During Years 3 and 4, students are assigned a personal iPad in the classroom. This teaches students valuable skills in caring for their own technology device.
From Year 5, teachers and students use laptops as an additional resource to enhance the teaching and learning program. These devices allow students to pursue projects in class, present their understanding in a variety of ways and enable learning activities to extend outside of class time. The Catholic Education Western Australia initiative 'Leading Lights' has provided the school with unparalleled access to a range of digital tools, through Microsoft Office 365.
The recommended technology device is a Windows 10 laptop. Please click here for a list of recommended specifications. The particular features of this recommended device have been found to provide the least disruption to student learning. We do encourage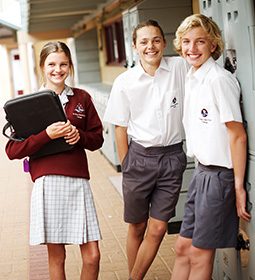 parents to conduct their own research, however, and ensure they select a device for their child to use that also meets their own personal circumstances.
For a device to be accepted into the BYOD program, it must have the minimum standards set out in the information sheet, which can be accessed here.
It is not necessary to purchase a copy of Microsoft Office, as this will be provided by the College.
BYOD Portal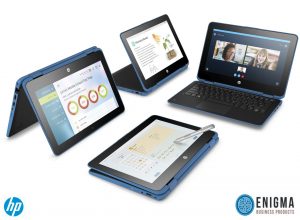 St Mary MacKillop College in partnership with Enigma Business Products, has created an online purchasing portal for the recommended device for students from Year 5.
The purchasing portal contains listings for the recommended device with three years onsite warranty support - with or without accidental damage protection.
The portal also contains an accessories section where a case and additional charger can be purchased if needed, and financing options are available through HP.
Please click here to go to the purchasing portal. As January is a busy time for tech suppliers, we encourage you to make your purchase sooner rather than later. This is the best way to avoid delays and unforeseen circumstances.
Feel free to contact the IT Helpdesk if you require assistance.
Relevant BYOD Documentation
2019 BYOD Student-Parent Joint Agreement
Contact Details
Email: helpdesk@mackillop.wa.edu.au
Phone: (08) 9752 7450