Events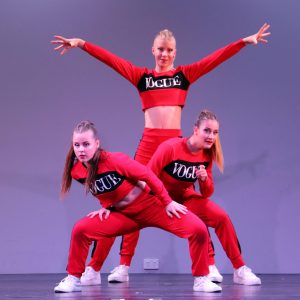 Year 9 & 10 Performing Arts Night
Wednesday 24 June 2020 - College Gymnasium
Come along and support our Performing Arts students from Years 9 & 10 as they showcase their skills with the 'performance' component of their course work this Semester.
Dance students will perform collaborations and solo Contemporary and Jazz dances, they have choreographed themselves. Year 9 Drama students will be perform Greek and Realism theatre styles and a montage of scenes from a play by Sue Murray. Year 10's will perform a self devised piece 'Look Beyond the Surface".
Due to COVID-19 restrictions currently in place, we have to restrict our audience numbers to 100.
Please book via Trybooking . There is a limit of 2 seats per booking, however if you require more than 2 tickets please contact the event organiser through Trybooking or contact linda.tolley@cewa.edu.au and we will endeavour to assist your request should spare seats be available. Tickets are free for this event.
This is a general admission ticket ie no seats are allocated so make sure you get there in time to secure yourself the best seats.