Arts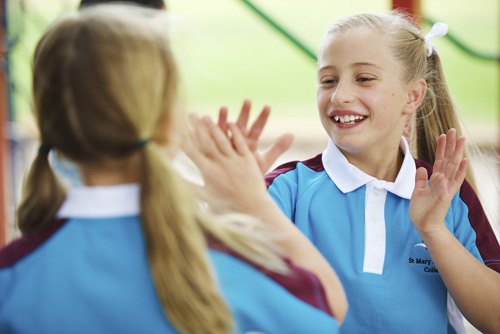 St Mary MacKillop College supports a strong Arts and performance culture through a well established Instrumental Music program, a variety of performance opportunities, art competitions and exhibitions. The College is also well represented in the Arts at community events, regional festivals and in statewide competitions, and arranges alternating biennial Music and Arts tours of destinations such as Melbourne and New Zealand.
Co-curricular opportunities in Drama and Dance are set to flourish at the College with the completion of our state-of-the-art performing arts facilities in 2016. This includes:
State of the art theatrical stage and green rooms
Purpose built dance studio
The College also facilitates debating competitions with other local schools and regularly coaches finalists in the Rotary Four-Way Test for public speaking.
Music Instrumental Program
The Music Instrumental Program at St Mary MacKillop College provides the opportunity for students to learn an instrument and participate in a variety of bands and ensembles that perform regularly both at the College and out in the community. Instruments can be loaned to students receiving lessons at the College.
Individual tuition is available for students at the College in:
Guitar
Bass guitar
Drums
Clarinet
Saxophone
Trumpet
Trombone
Voice
Violin
Flute
Piano
Small group tuition is also available in:
Trumpet
Trombone
Guitar
Voice
Advanced Theory
---
To find out more and express your interest in tuition or joining a band please complete the following online form.