Senior School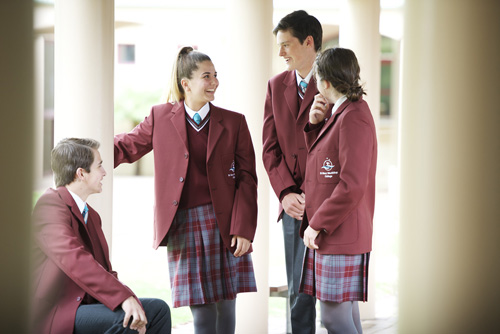 St Mary MacKillop College is a vibrant school where students are inspired to learn and grow throughout their lives. Year 10 students begin focusing their academic, practical and creative pathways towards their unique interests and abilities.
A broad range of ATAR, General and Certificate courses are offered in Senior School, preparing all students to graduate with excellent prospects for university, apprenticeship, career training or employment.
ATAR level courses:
Drama Studies
English
Literature
Media Production Analysis
Humanities (Politics, Geography, Economics, History)
Mathematics (Applications, Methods and Specialist)
Religion
Sciences (Chemistry, Physics, Biology, Human Biology)
Visual Arts
Italian
Accounting & Finance
Physical Education Studies
Specialised practical pathways are also offered for the Manufacturing or Hospitality industries, with Certificate II, III or IV courses in:
Manufacturing Industries Studies (Furnishing, Metal Engineering, Building & Construction)
Hospitality
The College can also offer Certificate courses in:
Community Services (Childcare focus)
Music
Dance
Business
Sports Coaching or Recreation
Preparation for Nursing Studies
Hours
8.45am to 3.20pm
Technology
A BYOD (bring your own device) program aims to provide Senior School students with digital connections between school, community and home.
Wireless access across campus and the College's learning management system (SEQTA) gives students opportunity for 'anytime, anywhere' access to content and teachers.