COVID-19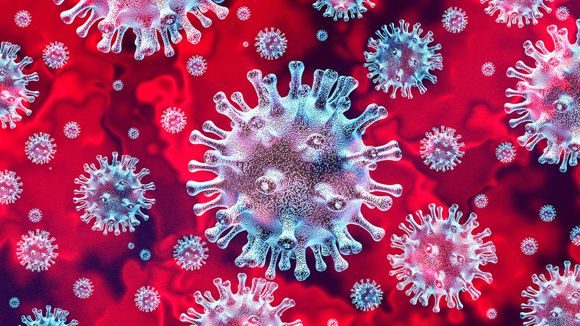 This page is updated regularly to keep you informed regarding the College's efforts to minimise any exposure risks within the College community.
Updates
Review of Current Arrangements
The CEWA Review has concluded, and I am now delighted to encourage all our students to return to the College for Face to face classes which will recommence on Monday 18 May. Students in Years K-10 on campus are currently undertaking remote lessons in their timetabled classrooms with their teachers present, so any students wishing to return immediately will be most welcome to do so.
Following the Premier's announcement that effective Monday 18 May, attendance at WA schools will once again be compulsory, only students that, or a member of their immediate family, are immune-compromised or are otherwise considered at-risk medically may continue to learn from home . Parents who plan to keep their children home are to provide medical evidence to the College to ensure they will continue to be supported in their learning.
Please find below information regarding College arrangements and services as of Monday along with a Return to School Quick Reference Guide for your information.
TEMPORARY COLLEGE ARRANGEMENTS
Uniform: Students may wear either summer or winter uniform for the next two weeks until Friday 29 May, to allow time to purchase winter uniform items. Contact your Head of School if you are unable to purchase the required uniform items by this date.
Pick-up and Drop-off: Parents and guardians are currently still not permitted on campus, nor permitted to exit their vehicles when dropping off or collecting their children who are attending school. If you are walking your children to and from school or you have children in Kindy/Pre Primary, please drop-off or pick-up at the school gates.
Signing in/out: If you need to collect your child early for an appointment or similar, Primary parents may enter Primary Reception to sign their child out. Secondary parents need to send a note to school with your child stating they are late, or giving permission to leave, the time and the reason. Students are to hand this note over when they sign themselves in or out at Student Reception at the stated time.
Times of the Day: Normal timetables and College Times of the Day will resume from Monday 18 May.
Absences: If your child is unwell they must stay at home. Please seek medical advice if they exhibit symptoms of COVID-19. Attendance will be taken in the classroom/homeroom, and parents should go back to emailing absences@mackillop.wa.edu.au or calling the absence line 9752 7420 before 10am on the day of the absence.
COLLEGE SERVICES
Canteen: Both Canteens will continue to open every day. New Winter Menus are available to download from our website.
Buses: Bus services are running as normal.
Library: Our College Libraries will be open to all students as per normal times.
Uniform Shop: The Uniform Shop will continue to be open by appointment only until further notice. Please phone Central Admin on 9752 7400 to make an appointment. Students on the Secondary campus may make purchases before school or at recess and lunchtime. Extended hours of operations from Monday to Friday 8:30am-3:30pm will continue until Friday 29 May, after which normal opening hours of 8:15am to 3:30pm Tuesdays and Fridays will resume.
Financial Support
If you are worried about your financial situation and your capacity to pay school fees, the following options are immediately available to you:
The CEWA initiated Centrelink Health Care Card Discount Scheme provides an automatic fee concession to the holders of eligible means-tested family concession cards. This discount applies to all year levels from Kindergarten to Year 12. Additional financial considerations are also available depending on each family's circumstance.
For parents who do not qualify for the Health Care Card discount, but who are experiencing financial difficulties, arrangements can be made to provide immediate support to assist you with tuition costs.
We want to assist you in every way possible to continue your child's enrolment at your school. It is critical that you make contact with your school by emailing finance@mackillop.wa.edu.au so that we can put in place financial support arrangements to enable your child's ongoing education.
Current Status
To date, there are NO confirmed cases of Coronavirus among students and staff of the College.
International travel (as of 9pm WST Sunday, 15 March) must self-isolate for 14 days.
Interstate travel (from 1.30pm WST Tuesday, March 24) unless exempted, must self-isolate for 14 days.
As with all Australian travellers, students and staff who return from international travel or interstate travel must self-isolate for 14 days. This includes all parents, contractors and school visitors. Ideally, students or staff members in the same house as a person self-isolating should make alternative residential arrangements to mitigate any possible spread of the virus. If this is not possible, staff and students residing in the same residence as a self-isolating person MUST ensure they do not have any contact with the individual.
In the instance of a closure, all families will be notified via SMS and an email with more details will be sent out.
College Communications
Additional Resources
Keep up to date with the latest news via the following reliable sources:
Call the Coronavirus Health Information Line on 1800 020 080
Resources for Parents